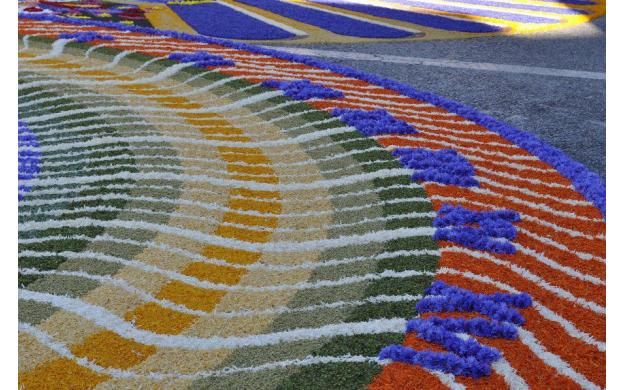 May 28, 2012

Do they converge?
What continent is this clock located in?

what is the circumference of the circle?

How many #'s would the whole circle have on it?

How long will it take to finish this?

What is the bigger picture?

How many white lines in one circle?

what are we doing in this carpet?

How many numbers go around this circle?

If the colours were changed into a rainbow formation, how would this impact on the audience if they wanted to buy it?

How many Roman numerals in the circle?

What is the combined area of the yellow portions visible in the picture?

What is the highest Roman numeral on the rug?