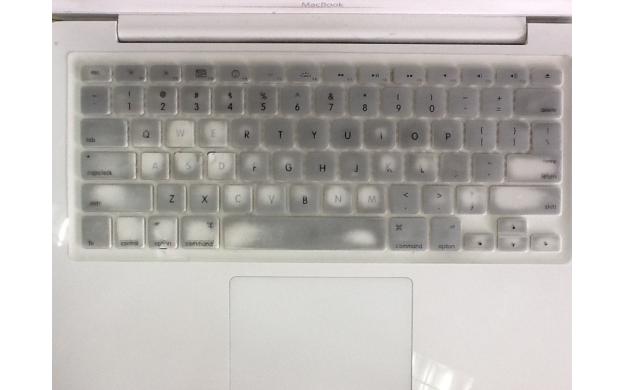 May 23, 2012

Which keys are used the most frequently?
Why is the space bar worn on both sides? (does more than one person use this and are they different handed?)

What's this user's password?

what words were most often made?

Is that really dirty or is it a cover?

What are the most commonly used letters in the English alphabet?

What videogame uses just those keys?

What words does this guy type most often?

Does this match up with what are usually considered the most prominent letters or do we have someone with a crazy vocabulary?

Which words do I type the most?

What game is this person playing?

Could you guess the persons password from the keys used? how many different combinations?

What words are used most frequently?

What letters are used themost?

Can we estimate the relative frequency of each key's use?

Which keys get used the most often?

What letters/words are typed most?

Does the use use the shiny keys the most?

What is the most-likely phrase that person types?

What words were most likely typed?

How many words can be made from the marked keys?

Are the keys that are worn used that much more often than the others?

Which letters are used most in the written word

Why was "V" hit so many times? Also "W"?

What is this dudes password? What game does he play so often?

What's the most common word typed?

How much bacteria is on this keyboard?

Why are some keys more worn than others?

How do you clean your keyboard?

Which keys are used the most often?

What is the native language of the owner ?

How many words can be typed with only those letters?

How did they take this picture

How can we collect data as to why these keys are different?

What is the writing working on to cause the keys to wear out this way? Why doesn't the writer get a new keyboard? What computer is this?