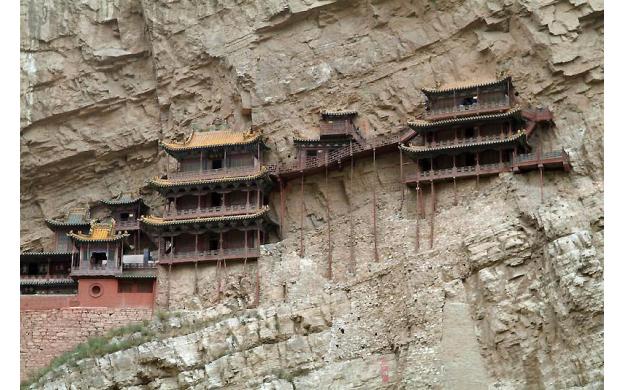 May 21, 2012

What is the slope of that face?
How far is the drop is I sleepwalk?

how far built into that mountain are those structures?

How can you actually have a proper foundation for those houses?

How long is the longest support column?

Is there another hotel around here?

How far into the mountain must you build to counterbalance the protruding structure?

Doesn't look very stable, I wonder how far into the cliff it is dug in or how it is attached to the cliff?

Wow, how did they build that?

How narrow is the walking path?

How long have those buildings been there?

How do you keep those from falling off the cliff?

How would you even build this?

What is the slope of the parts of the monestary?

How long are the supports in the middle section?

Where is this? How far back do those cabes go?

Woh. What is the area of land those buildings occupy?

How sturdy are the buildings on the wall?

How did they build the house on the mountain?

How strong are those posts?

How long has that been there?

How are the buildings supported on the cliff?

How tall are the support beams on the bridge?

How do they build on a mountain?

Are these full size buildings or is it a scale model?

What's the relative ratio of stuffing to cookie in each?

When was the last major earthquake in that area?