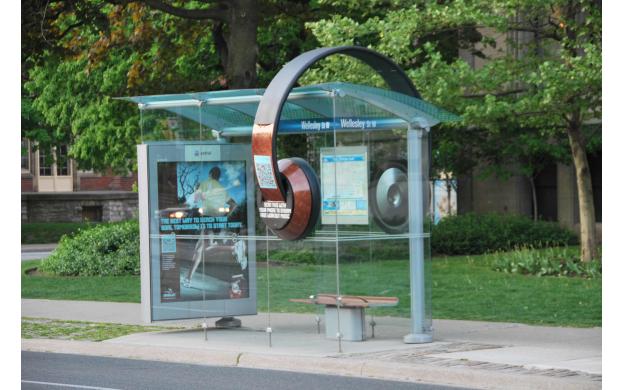 May 16, 2012

How loud would those headphones be?
Are there actual speakers in those headphones?

Mercy. How tall is the person who'd wear those headphones?

What is the wattage of the power amp necessary to power these headphones?

How loud would those headphones be?

Would those headphones fit a giant with human proportions?

If a giant forgot his headphones there, how big is the bus he's riding on? And how long will it take him to travel to Calgary on that bus?

How loud a noise could those cancel?

What are the headphones advertising?

How big that person would be?

How big would this person's head be?

What would the dimensions of the bus shelter have to be to accommodate a person who would fit those headphones?

Does sound come out of those things?

How many times bigger would a person have to be to wear those?

Does it play music? Do you get to pick the song?

Just how big are those headphones

What is the circumference of the head that these would fit?

Who would wear those earphones?

How big would your head have to be for those to fit comfortably?

Do these have sound coming out of them?

What kind of music does a set of headphones listen to?

Is it loud inside that box?

is it advertising headphones?

Does it really play music?

What size is the person who these headphones fit?

Do the large headphones play music?

How large is the person that would wear those?

What are you listening to?

How big was the person that lost their headphones?

Why are there giant headphones on a bus stop?

How tall would the person be who would fit these?

How tall is the giant who set these down?

where can I find the 20% off coupon for BedBath and Beyond for February 15, 2014

What are they listening to?