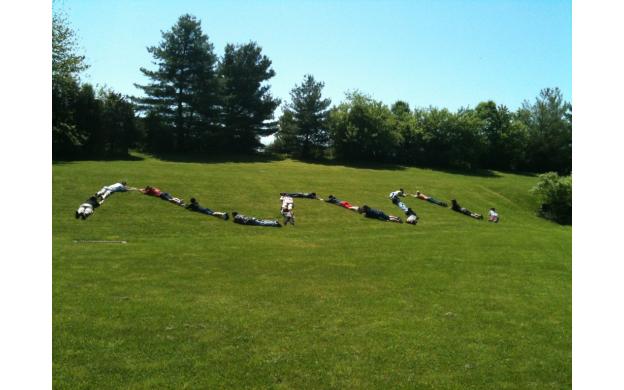 May 16, 2012

Through how many periods does to curve pass?
Given the equation of a sinusoid, how would you construct in people on the ground. (ie. what instructions would you give them?)

How bored are these kids?

How does the frequency of the function affect the number of people needed to form it?

I'm thinking you're going for Sine or Cosine here? I like, but can't find a question. From this angle, does the wave frequency increase?

What's the equation of the sinusoid?

What frequency of electromagnetic wave would match the "wavelength" depicted here?

How many more students would be required to have the amplitude fill the slope?

What function is being modeled here?

What are they trying to spell or look like with their arrangement?

What is a sine function to describe the wave of people?

What would this look like from a different perspective?

how many people to make the tangent graph?

What is the equation of the wave?

How many people and how long is the curve?

What is the frequency of the wave?

Write an equation for this curve, assuming the first person's feet start at the origin.

How many people are making that shape

what function could model this?

how many people are in there?

Why isn't the last guy lying down?

Is that a sine curve?Why are some people head/toe and others toe/toe or hand/hand?

What is the amplitude of the wave?

What is the wavelength? If all students could do the worm, how fast would the wave propagate?

How do you measure the length of this field using the line of people?

How many boys and girls make up the long sign curve?

What is the length of the line?