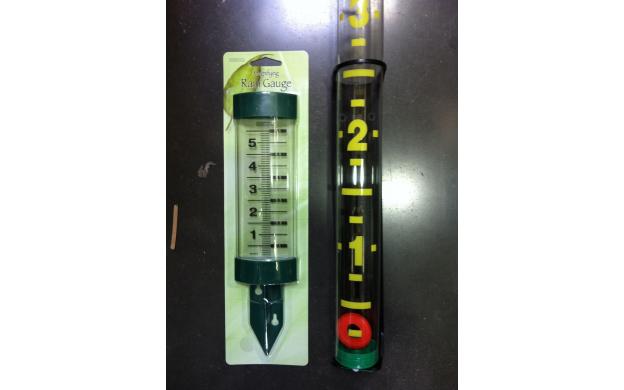 May 14, 2012

Does the fat one catch more rain?
Will these catch the same amount of rainfall? How would a gauge need to be scaled if it was 6 inches in diameter?

How do these rain gauges work differently?

What are the diameters of these cylinders?

What accounts for the difference in scales?

What are the units on the 2 gauges? Are they really measuring the same amount of rain?

Is the skinnier gauge also for measuring rainfall?

What is the radius of each tube? How big would the right one be to hold 5.5 inches?

What is the radius of these two rain gauges?

What is the volume of the smaller guage compared to the larger one?

Why are these the same despite being different heights?

Do they hold the same amount of fluid?

what is the amount of rain?

Why are the units so different?

Why is one taller than the other?

Are these in the same unit of measure?

DO they both measure the same thing?