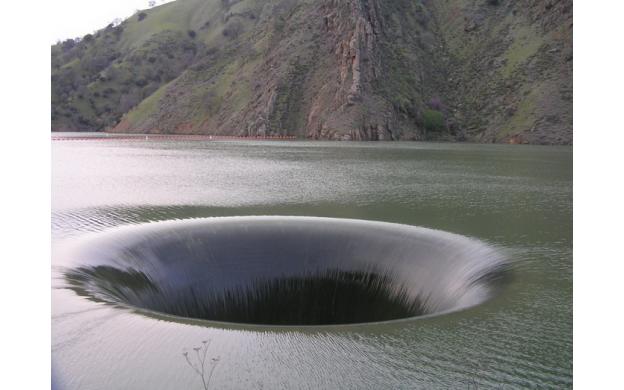 May 13, 2012

How much water flows?
Did someone successfully divide by zero?

How much water goes down that hole each day?

Where does that water go?

How did that happen? Who divided by zero?

If this were real, where would it wind up - Bizarro world?

Where is all that water going?

How deep does this hole go and where does it lead to?

Whoah! Why is there a hole in the lake?

Whoah! What is making that and how deep is it and how likely am I to get sucked over the edge?

How fast is the water draining?

How fast do you have to swim to avoid being sucked into the spillway? (Prolly a function of distance...)

What's the amount of water that is getting displaced?

What is the water going into?

Is this what happens when you divide by zero?

is that real and why is it happening

How much water is flowing into this hole?

How much water is draining per minute?

How much water per second?

what is going on? How long to drain the lake?

How many gallons of water are going down that hole and how quickly will the lake empty? (When will the world end?)

Is the lake half empty or half full?

What volume of water is falling through the whole every second?

How fast is the water going

How many gallons per minute go down the hole?

How did that hole come to be?

THAT IS SO AWESOMEEEEEEEEE!!!!!!!!!!!!!