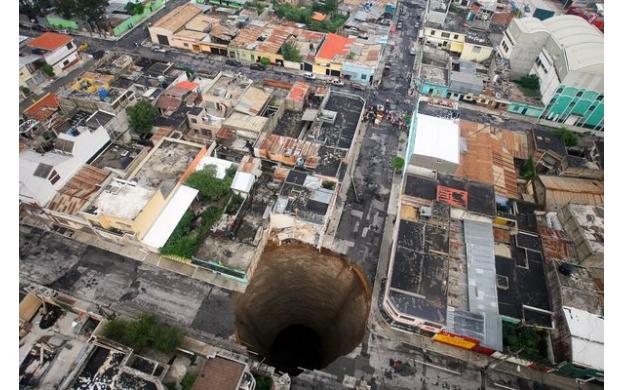 May 12, 2012

How big is the hole?
Woah! What caused that? Where is this? That store on the corner should invest in a railing or something. Yikes.

Wholey mackerel, how many cubic feet of dirt has been removed from this hole???

Your momma so fat, she collapsed the street.

How do you fill that hole or can it be used as a landfill now?

How deep is that hole? How much dirt will be needed to fill it in?

What fell and from where?

Where is it? How deep is it? How was it made?

How far does that whole go down?

What is at the bottom of the hole?

How much dirt would you need to fill this hole? Is this real?

what was one top of there?

Estimate the volume of that hole.

How deep is that sink hole?

This photo is cool. Is it photo shopped?

What made a hole in the ground?

Is that the new swimming hole?

If we assume the hole makes a perfect circle, what is the area of that circle?

How deep is the hole? How did it get here?

How deep does it go? What happened?

How could you calculate how deep that hole is?