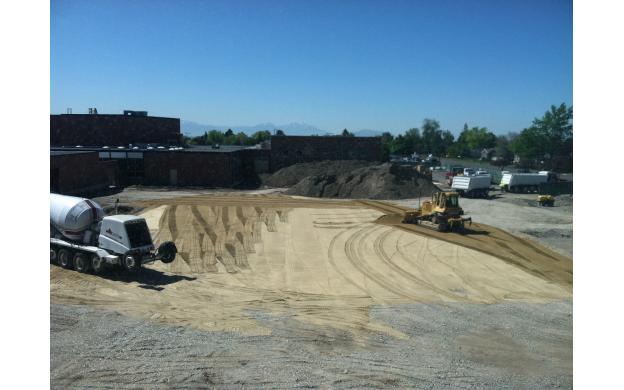 May 10, 2012

How much dirt is required to level the field?
What made the weird tracks on the left?

What are the machines building?

How long to move that dirt?

Why is the ground 3 different colors of dirt?

How long does it take to move the sand?

are flat and level the same thing?

What is the amount of dirt in the place?

Why does the sand have that back and forth pattern?

What is the slope of that hill?

How much will this cost to build?

What is being constructed?

Don't get it. Whazzis about?