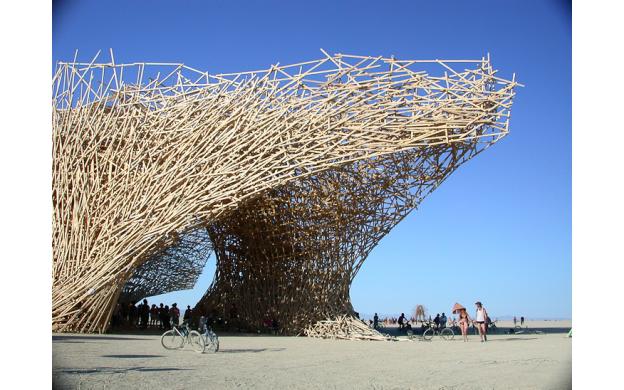 May 09, 2012

How long did it take to build?
Cool, how does that stay up?

How many sticks, and how did that get made?

How far out could they go with this building material?

Aaagghh! The worst ever toothpick math question ever!!!

How many popsicles did you have to eat?

what is this made out of?

Is that structurally sound?

How is that put together?

Would the whole thing fall down if you removed a key piece?

How many sticks are used?

Is it safe to stand under this structure?

How many sticks did it take to create that?

how strong does the wind have to be to knock it over?

How many sticks is that ?

How was this constructed?

How many sticks were used to make it?

How many boards are used?

How could this structure be created without any ladders or cranes?

How many sticks are in that figure?

is it going to fall on me?

what holds this together?

If the wind came from the opposite direction, would it still be safe to stand underneath?

How many pieces of wood did that take?