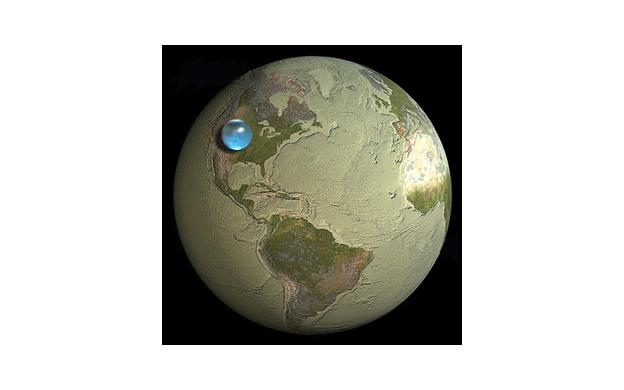 May 07, 2012

How much water is there in the Sphere?
If all the oceans water was made into a sphere, how big would it be?

Didn't I already ask a question for this? Confused.

How long until we run out of water?

what ratio of surface area between these spheres?

Why has the USA been struck by a big giant earth looking ball?

How big is that compared to the moon? / if we did something similar with volume of landmass above sealevel, how would it compare?

What area of North America is covered by the stone?

How do the volumes compare?

what is the size of that blue sphere compared to the earth? what does it mean?

Is the size of the water sphere the correct proportion?

Volume of water: Volume of earth?

What percentage of the Earths' surface does North America Cover?

How big would that water drop be?

Is that all the water in the world?

If Earth is shrunk proportionally to the size of the marble, which will be smoother?

What is the proportion in size of the marble to the globe?

If all that water were spread evenly over the surface of the continents, how deep would it be?

What is the ratio of the two earths?

Is that all the water? How much?

What's the ratio of the larger sphere to the smaller sphere?

Why did they show such a small amount of water on the us because if all the water in the world... Are they saying America is sucking all the

How many blue marbles to equal the volume of the globe?

is that the moon to scale?

Is that blue dot all the water?

If all the water of the oceans were condensed to one sphere what would be its diameter?

What's the ratio of the marble to the Earth?

What place is this pinpointed on the map?

Is that what the oceans would look like if they were turned into a sphere?

How many marbles would fit inside the planet earth?

What cities are located under the "bubble?"

HOw many countries in the world have about the same area?