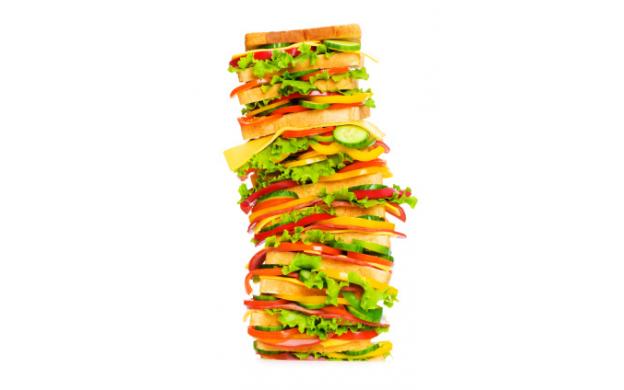 May 06, 2012

If this is papa bear's sandwich, what does baby bear's sandwich look like?
How many slices of bacon would you have to add in order for me to overlook the fact that it has cucumbers on it?

Who can eat that? Won't it fall over?

Can I eat it? (Seriously, would I actually be capable of eating this sandwich?)

how tall a sandwhich can be made with 1 loaf of bread, one head of lettuce, 1 pepper, etc. what would I run out of first?

How many cucumbers went into that sandwich?

How many sandwiches are in this sandwich?

How many calories in that sandwich?

how many full sandwiches?

how to share fairly among n people

How many normal sandwiches is that? How much should they charge?

How many regular sandwiches is that?

At what point of stacking this sandwich will it tip?

How long would you need to run to use up that energy?

Hom much weigth per meter heigth?

Who has a mouth that big?

How much does that sandwich cost?

How big would you be, if you could fit this sandwich in one bite?

How tall is the sandwich?

How big the mouth should be?

How tall is that sandwich?

If all the kids in class stacked their sandwiches on top of one another about how tall would that be.

How many layers can be added without tipping over?

How do they get it to balance?

Who would ever eat this???

How big would you have to be for this to be your sandwich?

How much would this cost me at the super market if i bought all separate ingredients?

How many layers until it falls over?