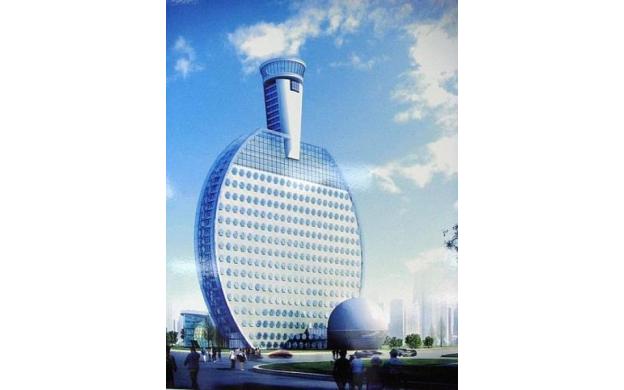 May 05, 2012

How many rooms?
What is that thing? A bottle of perfume? A giant ping pong paddle? How large is the person who would use it?

What's the size of the ping pong table necessary for that size of paddle?

How many circles on the side of the bottle

How big is the table they play on?

If I fill that building with water, will a giant drink out of it?

Cool! How big? How tall would it be if it were a regular shape?

How many people can the building hold?

What portion of the surface of this structure is glass?

Who is going to play table tennis? How big is she?

At what point does cleverness become kitsch?

Some people will appreciate this design. Some won't. At what age does appreciation peak?

How many ways can you get from the bottom of the structure to the top?

Where is this building at?

How much office space? How does it compare to a normal skyscraper?

Who would use that Raquetball Raquet?

How long would it take to fill this with liquid?

How big must the person who uses that ping pong paddle be?

who won the table tennis game?

Is this supposed to resemble a tennis racket?

What is the floor area? who is the designer? can the top floors play connect four using the rest of the building?

How does the surface area of this ping pong paddle compare to a standard sized paddle?

How does this building remain its balance?

is it supposed to look like a table-tennis bat?

is that a tennis racquet?

Was it based off of a waffle?

how many circles can you see on this picture?