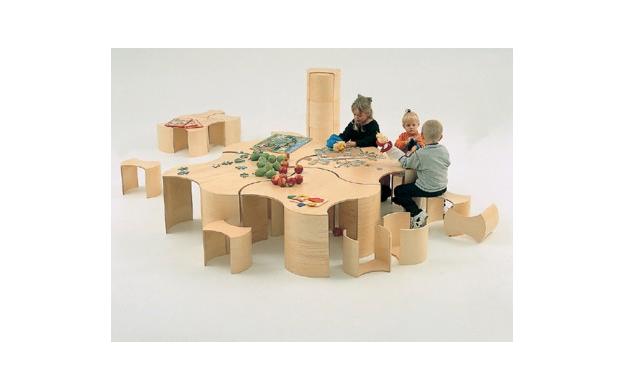 May 02, 2012

If you have 4 tables, how can you arrange them to have the most kids sitting down?
That seems like a pretty efficient set-up. What other shapes could you use to create this kind of table? Which shapes would be the best?

What's the best way to sell tables and stools?

How many apples would it take to fill the table?

Can you fit all the pieces together into one solid shape?

How many pieces would be required to accomodate "# number" of pupils?

How many tables to cover our classroom floor?

Do the stools tessellate too?

Why are the chairs designed that way?

what has that kid got on his/her head?

How many different arrangements of furniture are there?

Since when do squirrels drink tea?

Can I get these tables and chairs in big kid sizes for my classroom?

How many kids could we fit around that table?

How old are the children in the photo?

How many students could be seated at 8 of these desks? How would the layout affect the number of students?

Are those seats really safe? They look hard to fall on...