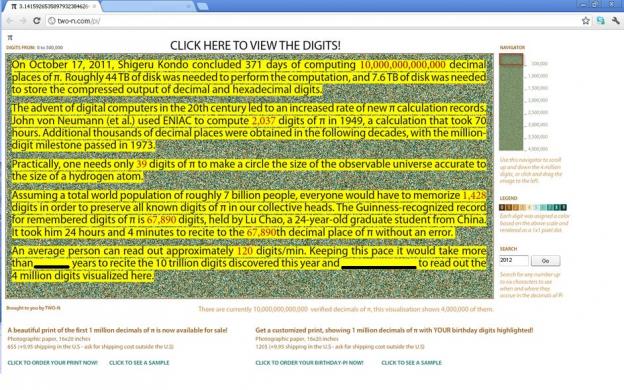 April 26, 2012

How long would it take to read all the known digits?
Am I expected to read all this text?

how do they keep computing more digits of pi?

Why did they highlight the text in yellow

Do I really have to read all of that?Bonus: Why am I so lazy?

Why did he stop at 10,000,000,000,000?!