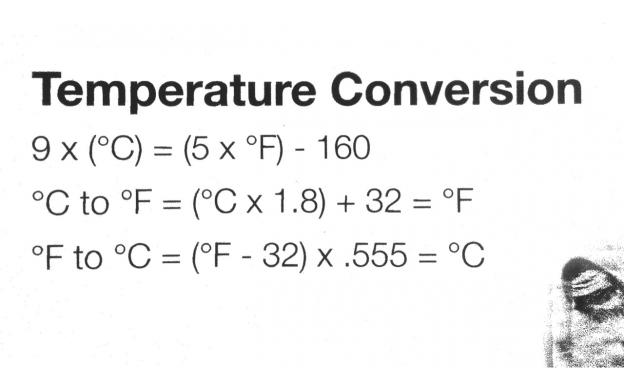 April 20, 2012

Are all of these equations equivalent?
Why is the problem creator abusing the symbology so badly?

How does the first expression equal the second expression?

What does this graph look like?

How different will the temperature results be due to rounding errors?

Why do we tolerate such shoddy content?

My Algebra textbook, written in 1974, states in one chapter, "The U.S. is currently undergoing a switch to the SI system of units."

Why have I never seen that first equation? It rocks!

Why are there three different formulas for the same concept?

What is used in SI units?

What is an easier way to convert from celsius to fahrenheit?

Which method is most accurate?

What's the relationship between these three equations?

how warm is it outside in C? why don't we all use the same measurement unit?

How are these equivalent?