Pearl River Crossover Bridge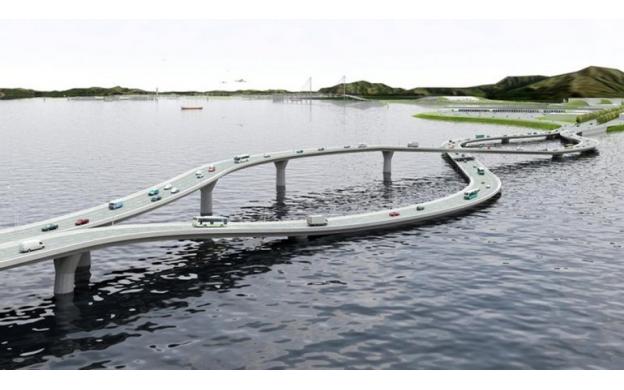 April 11, 2012

What problem is this trying to solve?
What's the reasoning behind the engineering? (cool pic)

Has a car ever fallen off?

Why does the lower road not flood all the time?

1. why? 2. what is a safe turn angle at 60 mph?

What two countries does this bridge connect?

Why in the world was the bridge designed like this?

How close is the bottom of the road to the water at the closest and furthest points?

Why are more cars leaving than entering?

Does the bridge connect two countries with opposite driving orientations?

Why would a bridge be made this way? What is the purpose?

Is that a real bridge? Where is it?

which bridge was harder to build?

What happens when the water table rises?

what is the reasoning for constructing the road like that?

This bridge is between which two countries?

How far does the bridge go to the left?

What drug was the engineer using?

Which countries are you travelling between?

How much more road was needed to do this than just to build a straight bridge?

What countries does this connect?

Is this real? Where is this?

Why are they changing sides of the road?

Will the two busses ever be above each other?

why is it shaped that way

How many countries in the world still drive on the left side of the road??

Is there a function to this zaniness?

Is this real? How much concrete is waste by making it crossover in this way? Why are they switching sides of the road?

Why is that road built like that?

How many feet of highway is in this picture?

There must be a good reason to build it this way. What is it?

Where's the line of symmetry?

Is this crossing a border?