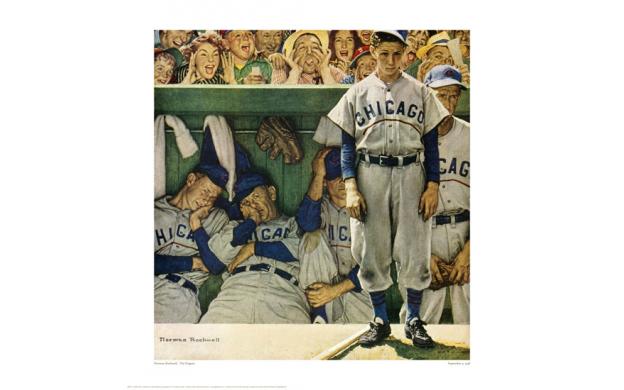 July 18, 2016

Who is the boy in the foreground?
What is wrong with the boy?

Are they gonna win the World Series.

Are those people asleep in the dugout?

Why is this boy playing on a man's team?

How much are they losing by?

Why are the players so down?

Why are the guys so bored?

How long can this inning take?

are they upset of sleepy?

Why is the batter so sad?

What are the guys in the dugout saying?

Will he prove the doubters wrong?

What is happening on the field?

Did the Cub lose in the picture?

Is he too small to play on the team?

Why are they playing baseball when they are so old?Why isn't he holding a bat?

when will you wife leave you?

How many screams does it take to heat up a cup of tea?

Why are they so discouraged?