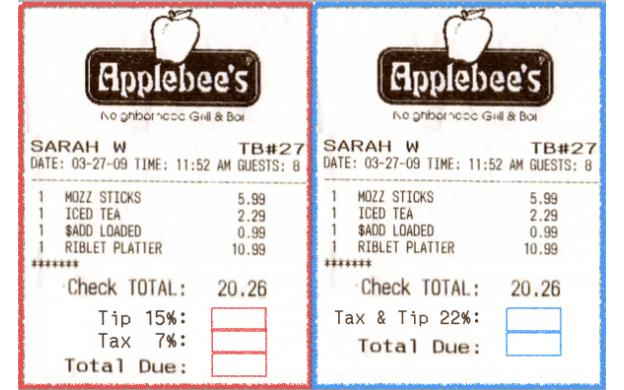 January 26, 2016

Which bill would you choose?
Why is one tip percentage larger than the other?

Why did they get exactly the same thing?

Why is the tip and tax together with the blue receipt?

Will there be a discrepancy in the total amount paid?

Would the calculation on each bill be the same?

Which one will be less expensive after appliying the taxes?

how will they separate the tax and the tip if it's altogether?

How good was the service?

Will these checks cost the same in the end?

The breakdown of tax and tip

Will the total due be the same on both receipts?

what is the total due at the cashier?

Which receipt offers the biggest total due?

How much is the total due with tip and tax?