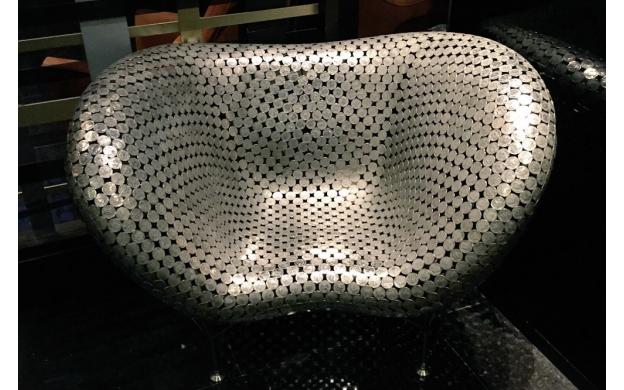 December 30, 2015

How much money makes this chair?
1.

How many welds were needed?
Is the chair made of quarters?

How many coins are in the chair?

How are the coins held together?

Is the money used worth more than 100 dollars?

How much is the chair worth?How many state quarters are on there?

how much money did it take to make the chair?

Is that a chair of nickels?

Is that chair comfortable?

How wide a dupah can sit comfortably in this?

IS THE SEAT CONCAVE OR CONVEX?

How many coins are there?

What is the volume? What is the surface area? How many coins (?) to cover the surface area?

How many quarters are there? How much money is this in total?

How many dimes were used?

how many coins did that take?

How many disks/coins, and is it comfortable?

What is the value of the coins on the chair?

How much cents would it be if you added them all up? How many gaps are in the chair? How many feet tall would all the coins be stacked up?