T.V. Signal using Difraction
by Emily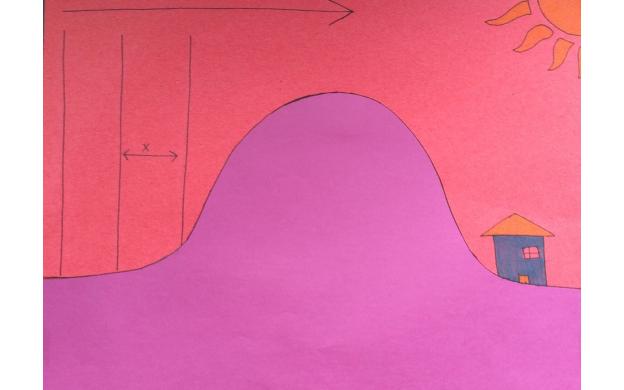 May 14, 2015

What Is the ideal wavelength to get the best T.V. signal at the house at the bottom of the hill? Wavelength too long? Too short?
1.

Height of the hill- 52ft Height of house-23ft Distance from house to other side of the hill-107 ft
How high is the hill? How does the slope influence the height of the house?

If it were real, how much of the day would the house be in the shade?

What is being measured here?

Is this supposed to be a bell curve?

The time tidal surge would overcome the levee and destruction prediction?