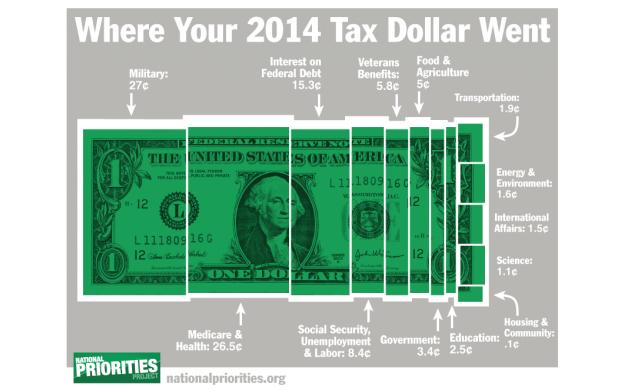 April 08, 2015

Is the dollar cut accurately?
Do the numbers add up to $1 or did they leave space for "other"? (actual: $1.01, how?) Are the areas accurately proportioned or ballparked?

What is the interest rate for the federal debt we pay?

Did I really only spend one dollar in taxes last year?

why does $.27 go to the military and only 2.5 cents to education?

Is this divided based on area? Is it accurate?

The dollar goes a long way.

Who decides how my tax dollar is spent?

What is the new perimeter of the one dollar bill after being sliced up?