Google Drive Storage Plans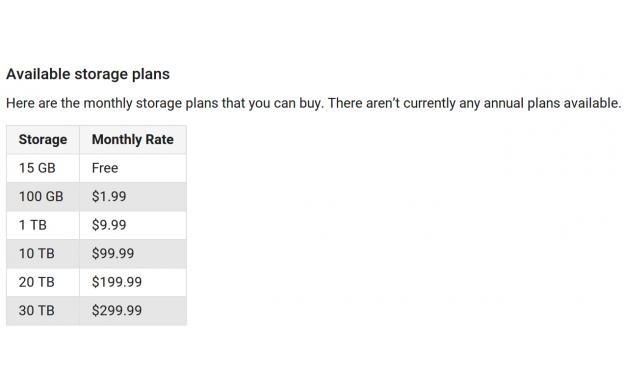 April 02, 2015

Are the prices proportional to the amount of storage you get?
Why so expensive for a Terabyte?

How much data do I typically use in a month?

Which plan is the best value?

When would you need 30TB in one month?

Does it get cheaper the more you buy?

nooooooooooooooooooooooooooooooooooooooooooooooooooooooooooooooooooooooooooooooooooooooooooooooooooooooooooooooooooooooooooooooooooooooooooo

how much TB would I acctually use?

What is the difference between a gigabyte and terabyte?

IS the price increase linear?

Which plan is the best deal per GB?

How much space do I really need?

Why are monthly plans so expensive?

what is the difference between GB & TB

How many numbers are there? How many letters are there? How many words are on top of the chart? What is the sum of all the numbers?

Which plan is the best deal?

How much storage do I need?

Why would you pay that much for storage when you can get external drives cheaper?