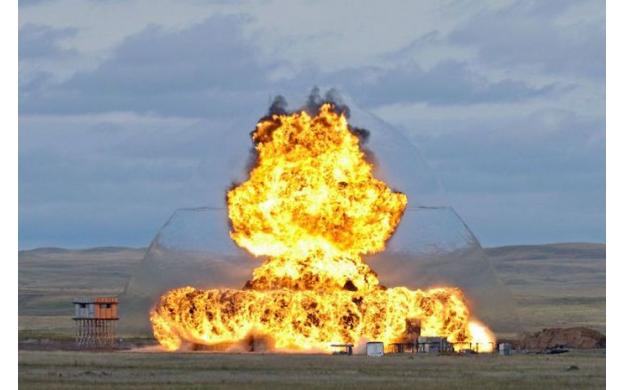 March 13, 2015

(1) shape of shock? (2) delay between lightspeed (us seeing it) and shockwave travel?
How fast would it take for the explosive radius to impact an object 100 meters away?

were there two charges? How were they shaped?

How far away do you have to be to not get burned?

What is the temperature around the photographer ?

Is the opaque space a shock wave?

what is creating the cloud around the fire?

How quickly is it burning

Was this planned or did someone get hurt?

How big is the explosion?

How much environmental damage was caused?

what's that shimmery dome around the outside?

What is the clear film behind the fire?

What's the speed of the pressure wave

Why is the fireball shaped like that?

Was there anyone who was caught in the explosion?