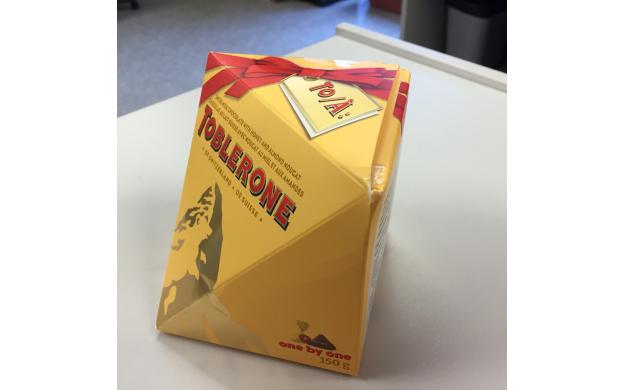 March 11, 2015

How much more would this hold if it was a complete cube?
How many pieces are in the box?

What is the surface area of the figure?

what happened to the triangular prism?

What is the volume of the chocolate?

How many triangles are on the box?

What is the volume of this lovely-looking package?

What's inside?Why does it say 150g?Who is it going to?Why is it shaped like that?

how much did it cost? is it cheaper than the normal Toblerone blocks?

How many candies in the box?

how many pieces of toblerone?

How many tobelerone pieces fit inside the box

Is the 3D form effective to attract consumers and also to stack the merchandise?

Where did you get this from?