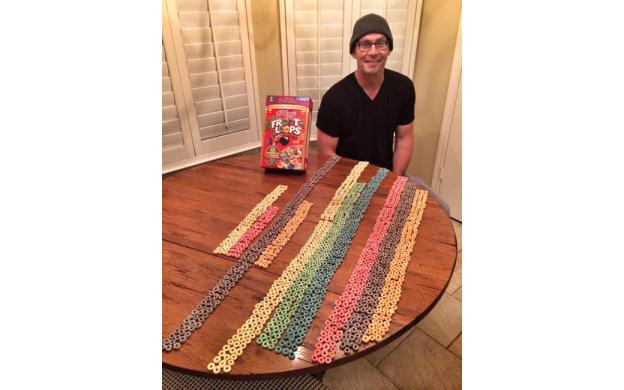 February 22, 2015

Are the colors proportional?
What is the pattern used to arrange the froot loops?

Why aren't there the same number of each colour?

What would one bowl look like?

What is the ratio of the different colors?

First of all... amazing. My question is do all boxes of Froot Loops have a similar distribution of colors?

What are some ratios of one color to another?

why did he line all of these up?

which color has the most fruit loops?

How many purple fruit loops?

Why are there different amounts of each? Does each box have similar ratios?

How many fruit loops are in the box?

Is that all the Fruit Loops from the box?

Does this guy not have any good hobbies or friends?

Why are they arranged in that order

How much does each one weigh?

How much froop loops does it take to weigh as much as a giraffe?

How much fruit loops are there?

Why did he sort the fruit loops

How many fruit loops is that?

What is the ratio of each color?

If I only ate the green, what percent of the cereal would I eat?

Does every box have more purple loops?

How many fruit loops are in a box?

Do all boxes have so many purples?