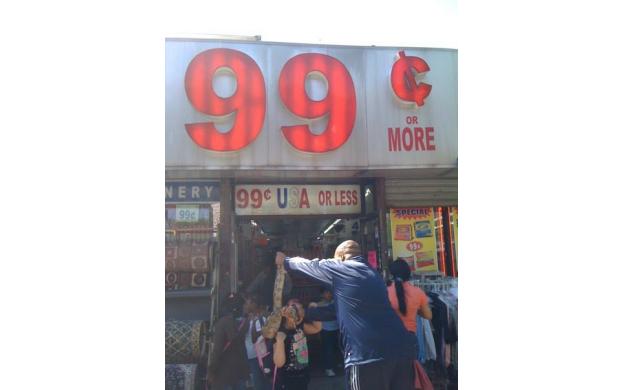 March 28, 2012

Do the signs really say anything??
Is it less or is it more?

Is it just 99 cents for everything?

Would you change your store name if you're located in Canada? (no more pennies)

Is the snake $0.99 or is it more? or less?

Which is it, more or less than 99 cents?

How long was the store operating before they added "and more?"

Does everything at this store cost 99 cents exactly?

Is it more or is it less?

that means everything is 99C?

So everything is more or less $.99?

Is the cheapest item $0.99 or is the most exspensive item $0.99

Is no item in the store $1?

What is the price of the goods in the shop?

That's pretty much carte blanche, isn't it?

What's with the snake in front of the dollar less or dollar more store?

According to the signs, how much is everything in the store?

Isn't everything 99 cents or more or less?

are both conditions satisfied?