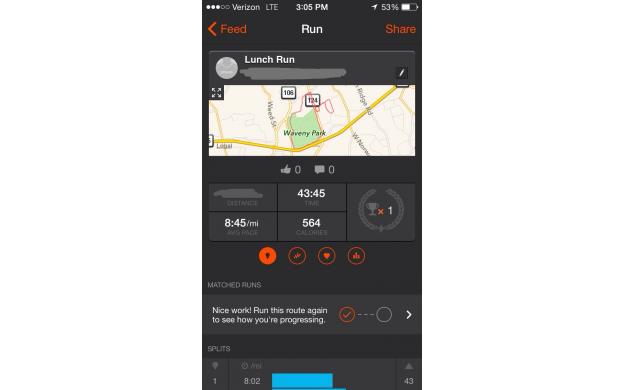 January 25, 2015

How far?
Teacher note

- Make sure the students realize that the pace is in mins/mile

- Students who get 5.14 miles are forgetting to convert the seconds into minutes
Image

IMG_5651

1.

What was the average pace for the final 3 miles?
2.

If I ran the first 3 miles in 24:30, how fast would I have to run the last two miles in order to maintain an average pace of 8:15?
How many miles did they run?

What is the perimeter from starting point to ending point?What is the area of the whole map?How many km/min?

How long/far until 1000 calories?

How many calories did she burn per minute and per mile?

Is someone going to Waveny Park?

What does the data look like over time?

Did I run enough to eat a cookie?