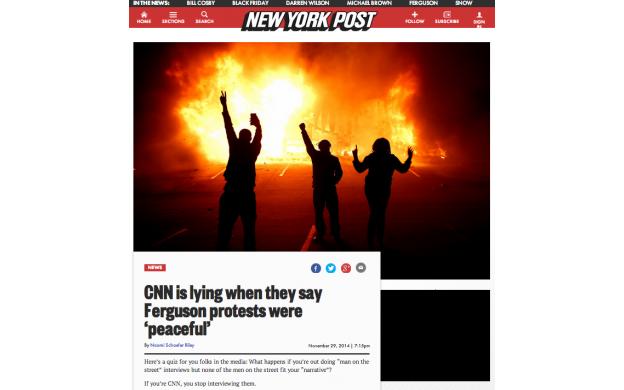 November 30, 2014

IS CNN lying? How could we pinpoint the "average" demonstrator in Ferguson, MO?
Is this about Ferguson or CNN?

What were they protesting

What did they use to determine this.

How do we measure 'peace'?

If the caption was removed, could this be nothing more than a shot from skillfully crafted music video?

Are they running forward or away from the fire?