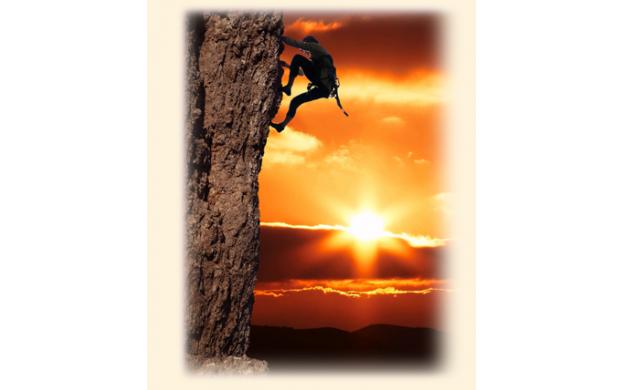 November 05, 2014

Will Vern get back in time for Sunset?
Teacher note

Once the students have spent some time chatting about further information they may need, and have asked me lots of questions, I give them the following:The angle of elevation from Vern to the top of the cliff is 33.7. Sunset is at 4:45pm. He walks at a speed of 6km/hour, climbs up at a speed of 4km/hour, down again at 5km/hour.

We assume the cliff is vertical.


Is this sunrise or sunset?

What is the rate he is climbing?

will he be down by sunset

Where can I learn to do this?

Can he reach the top before sunset?

Why is he climbing the rock face?

How high has she / he climbed?

What is the height of the cliff?

Is he higher than the Sun?

How did he learn to climb like that?