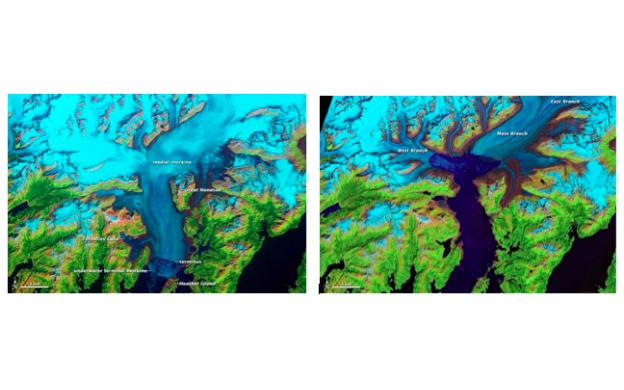 October 31, 2014

At what rate is the Columbia Glacier, Alaska, retreating?
Teacher note

Start photo: July 28, 1986

End photo: July 14, 2014

http://earthobservatory.nasa.gov/IOTD/view.php?id=84630
is that the whether chanel

WHAT BODIES OF WATER ARE COMING TOGETHER

How did they take that picture?

Why has the depth or temperature of the water changed? Has an undersea volcano erupted?

what is the pythagorean theorem

What is the change in water level?

Why is the color different?

How far have the glaciers receded

Why is the left one a lighter blue?

Why is it dark blue on one screen?

What part of the world is this?