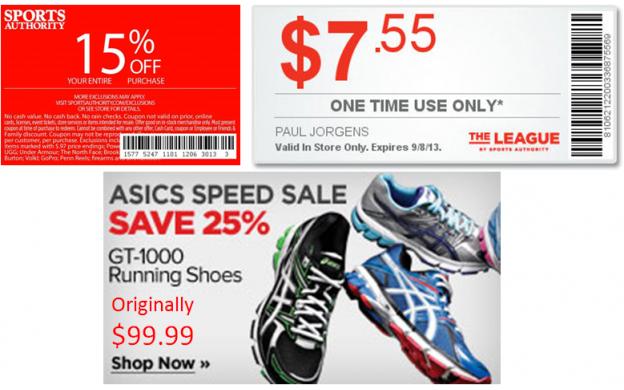 October 28, 2014

If all three discounts are applied, how much did the shoes cost?
Image

tax from receipt

Teacher note

All three discounts were applied to the purchase.

I don't tell them the order. I prefer to take their ideas on they think should be charged.

The receipt shows the 25%, then 15% and finally the $7.55 discounted.
1.

Which order is best for Sports Authority? Which order is best for the buyer?
How hot would a laser have to be to melt through a steel apple?

Which coupon would save you more money?

how much money would you save if you used all coupons?

Assuming no fine print, which is the best order to use these coupons?

When would the coupon on the right be more valuable (provide a larger discount) than the one on the left?

Which coupon to use to get the best deal on my shoe purchase?

(assuming you may combine the coupons) In which sequence would you use the coupons? does it make a difference which one first?

What are we using the top two coupons for?

Based on the title: Which order should I use the two coupons, and if I do, what's my after-coupon price?

How much will you save after applying these coupons?

What is the original price at Sports Authority?

Which order should the coupons be applied to save the customer the most money?

Which combination of coupons will result in the best deal?

Can I use all of the discounts together?

how can i save the most money

Are kids and adult shoes the same price?

Can I use all three at once

Which store gives me best price for sneakers?

Which coupon should you use? Can you use both?

Can I use both coupons? How much will I save?

How much would you save using the coupons?

which coupon could I use?

Which coupon offers the best deal?

Why are you showing me this?

How many coupons can I use at once?