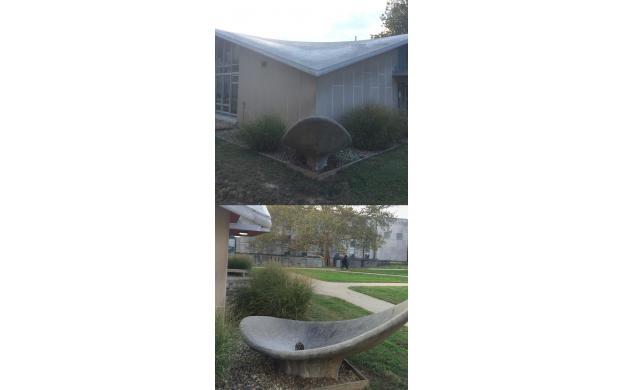 October 23, 2014

What kinds of shapes/slopes are needed to get stuff off roofs?
Is that a negatively curved roof?

Why do they have a urinal in their yard?

How much water can the container hold?

what is the name of the shape?

Isn't this facing backwards?

How much water can it hold?

Do birds use it as a bath when there's water? Do neighborhood children?

What is the annual rainfall where they are?

How many golf balls can you fit in the fountain basin?

If you roll a ball off the roof, will it land in the sculpture?

How much rain on the roof will fill up that fountain?

How much did this cost to make?

What is that statue used for?