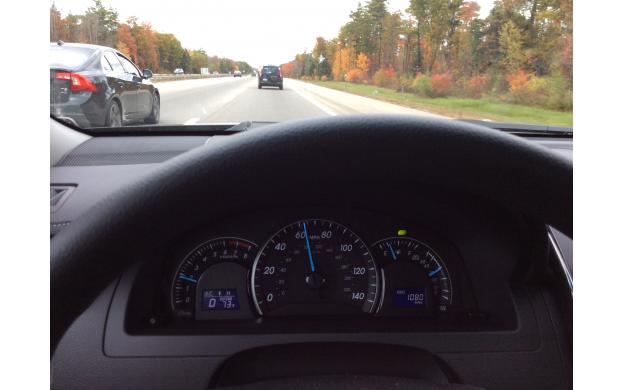 October 23, 2014

How far will the gas take me?
Is there a policeman following this car?

what car are they driving?

What color is the car out side?

If I traveled 5 mph over the speed limit, how much faster would I arrive at my destination?

Is this car moving as fast as the other car?

Why did they take a picture of this??

How long until you catch the next car?

How long is this question

How long will it take the car to stop?

how safe was it to take this photo?

What is the actual speed limit?

How much further can they go at that speed with only 1/4 tank left?

How much gas the driver needs

How many miles is he going? How many trees are there? How many cars are on the road? How much faster is he going than the speed limit?

Why does he/she have their right indicator on?

Has this car ever gone over the speed limit?

how fast is the car going

how fast is the car going beside you?