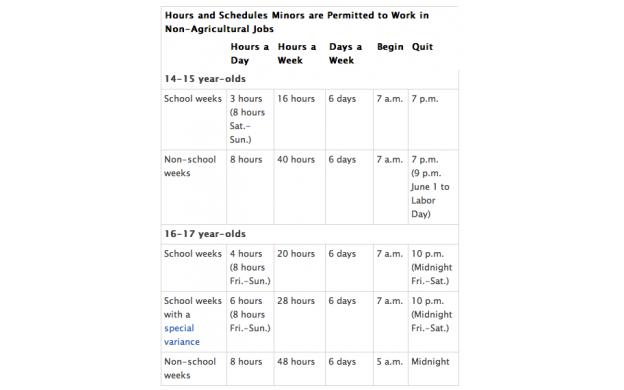 October 21, 2014

How did they come up with these hours?
What's the max salary at minimum wage?

How many hours more can a 17 year old work on a non-school week compared to a 14 year old on a non-school week?

Why do they have schedules?

What year is this from? And where?

illuminatiilluminatiilluminatiilluminatiilluminatiilluminatiilluminatiilluminatiilluminatiilluminatiilluminatiilluminatiilluminatiilluminat

whose schedule is this???

How much do they get paid

What is the special variance?

How many kids are needed to farm

do they have the same amount of time?