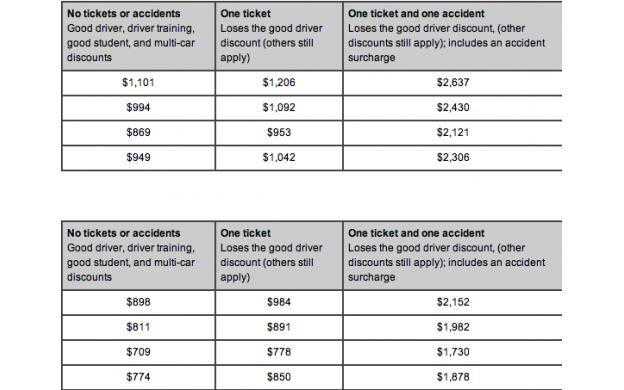 October 21, 2014

If you were paying, which category to you want to belong?
What is the percent increase from no tickets/no accidents to one ticket/one accident?

Is this the cost of insurance?

so mush money for a ticket

for whom are the rates calculated?

Why is the top chart different then the bottom one?

What is the most expensive insurance be?

What is the difference between each category?

what is the percentage difference ...

What are the similarities?

Why is one more than the other?

is the top chart for males and the bottom chart for women?

How does your insurance rate grow as you get tickets and accidents?