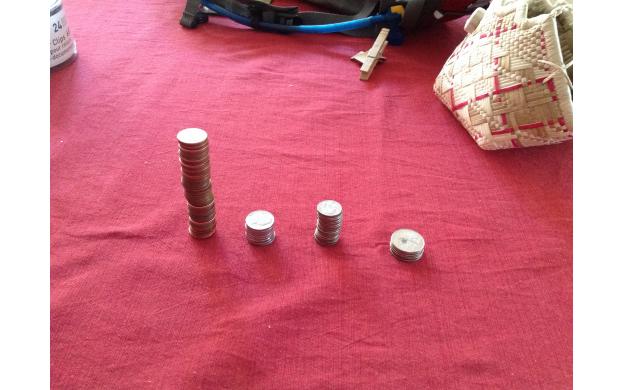 September 07, 2014

Order the piles by their monetary value.
Where did the spare change come from?

Are there equal amounts of money in each stack?

Why are ther only 5 nickles? the other stacks look like they equal $1.

How clothes hanger clips could you buy with that money?

How much money is in each stack?

witch country are the coins from?

What is the pount to save up

Which stack has the greatest value?

What is the ratio of quarter to nickles? Nickles to dimes, dimes to pennies?

Which stack has the most cost

How were these coins earned?

Does the amount of quarters affect the value?

Do we have two stacks of quarters, one stack of nickels and one stack of silver dollars?

what is the value of each stack

How many coins are in each stack?