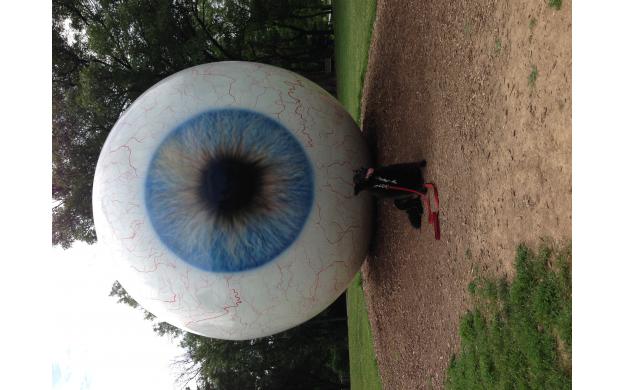 August 15, 2014

How many times bigger is that eye than a human eye?
1.

Would Lia the Dog's eye be in the same proportion?
what is the area and volume of the eye

How many regular eyeballs would it take to have the same volume as this eyeball?

How big would the dog be that this eye ball belonged too?

What's the ratio to a real eye?

What is the eye made out of?

How much bigger is the eye than the dog?

what is the height of the eyeball?

How much does the eyeball weigh?

why is there a dog right there?

How large is the eyeball?

What is the volume of the eyeball?

If that is how big the eye is, how big is the rest of that person?

How far can that eye see?

how big is the head from which this fell?

Why is this picture sideways?

How does the volume of that eye compare to a normal eye?

What is the scale factor compared to regular eye?

How long would it take the dog to eat the eyeball?