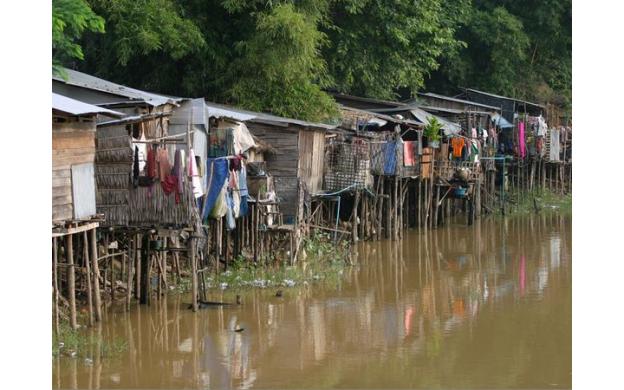 August 13, 2014

What is the first question that comes to mind?
Are all of the shacks the same size?

Le rivière est 9 mètre de profondeur et les bâtons des maisons supass l'eau par 2 mètre. Combien de mètre sont les bâton an tout?

why do we have people living like this with all the wealth in the world

How does the increased humidity from the water affect the drying time of the clothes?

are these only on water or on land too

What is it like to live here?

Where is this geographically?

How do the people get to their homes from the water?

Why do (nearly) all of the roofs slant downward, back toward the water?

Are these homes? Why do they look like this?

was this a natural disaster?

How many support beam is needed per house?

How high do the houses have to be?

Is that laundry hanging from the railings?

How many items of clothing are the hanging?

How were these houses built?

How long until climate change makes these houses unhabitable?

How long will it take for the clothes to dry, assuming they are wet?

poor drainage or heavy rains and stilt houses?