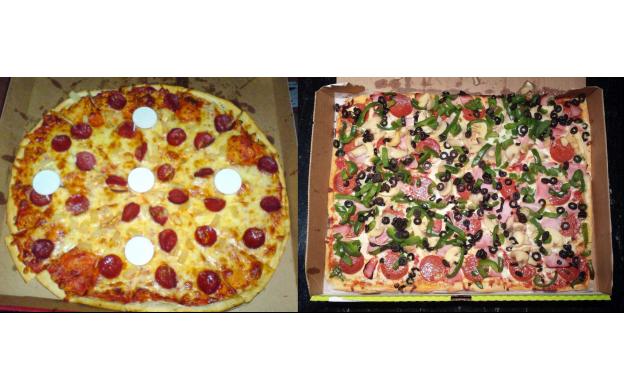 August 09, 2014

Which pie has the most pizza in square inches?
Which one will serve more people?

Where is the meat free option?

How do the sizes compare?

what would be the appropriate price to charge for each

Which pizza has a larger area?

Are they pizza's the same size?

best buy for your buck? Square/round

which one has more slices of pizza? what's size?

Which pizz has a bigger area?

Which pizza has more pepperonis?

How are the areas different?

Which pizza has a greater area?

Which pizza serves more people if the serving size is the same?

What is the surface area of the round pizza compared to the rectangular pizza?

Can I cut these into quarters?

What are the white circles on the pizza?

Why does the left box of pizza have plastic box holders and is round while the other does not have any holders and is square?