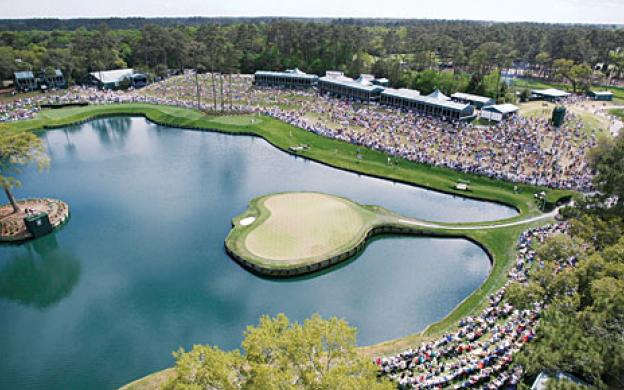 July 21, 2014

What is a possible shot distance that will allow you to land on the island green? Can we model all of these possibilities algebraically?
What % of golfers hit the ball in the water?

Approximately how many people are in attendance?

How much bigger is the water than the island?

How many times out of 100 shots would I land in the water?

What's the maximum number of shots allowed?

why are these people sitting around a lake.

From what height was this picture taken from?

What is the area of the pond?

What percent of golfers get to the green?

What's the ratio of water trap to green?

How many people are there?

how far from tee box to green

where was the picture taken?

How many balls are in the lake?

What's the probability of landing a shot on the green?

how is this related to absolute value?

How far does the ball have to be hit to make it onto the island?

How many people are in the picture?

How hard do I need to hit the ball, so that it goes into the hole, or at least doesn't go into the water?

How is this relevant to inequalities?

How many golf balls end up in the water?