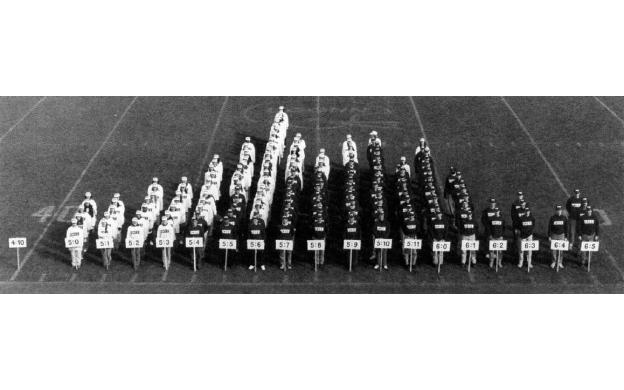 July 21, 2014

How many people would be in each column if they were normally distributed?
Is this approximately normal?

What's the Mean Absolute Deviation of student heights?

What is the mean of the girls height? What is the mean of the boys height?

What do the black and white uniforms mean? Do the people represent quantities?

Mean and standard deviation?

Why are some white & some black?

Are heights normally distributed?

What year is this picture from?

What is the median height?

Is that a Human height histogram? Where is 4'11"?

White for women and black for men?

why are they wearing different colours

Is that a football filed? What's happening? Why is it black and white? Why are they lined up like that?

How did they arrange themselves in this configuration?

How many people were there?

Is it women in white and men in black, sorted by height? From what population?

What would the distribution look like if men and women were separate?

Why the different coloured outfits?

what is the standard deviation

What do the numbers in front of the columns mean?

how many white and how many blacl

Are they lined up based on their heights?

Why are the whites on the left and the blacks on the right?