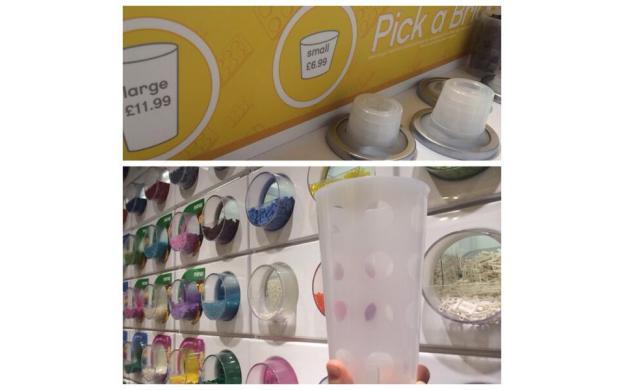 July 16, 2014

What's the best strategy?
1.

Fill a small cup (6.99) or large cup (twice as tall, 11.99) with the most *useful* pieces. How are you going to get value for money?
How many different flavors can fit in that cup?

Can I have this installed in my kitchen?

How many circles are there in this picture?

How many circles on the cup

What is the most expensive yogurt cup you can create including yogurt, and 3 toppings?

They are all in color organized

A lego is being sold by cups.

Would be better as a video i think.

Which is the best container for the price?

How many beads will fill the container?

How many Legos will this cup hold?

What are the objects inside those containers?

How many Lego's will fit into the container?

How many legos can fit in the cup?

Are these toppings for ice cream?

How many bits of candy can you fit into a large cup?

Which is the better deal?