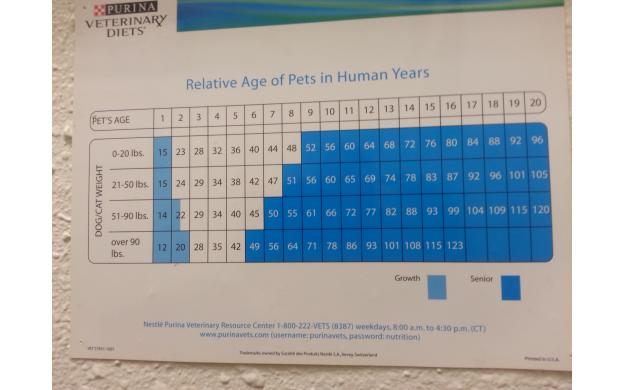 July 03, 2014

Which size animal ages the fastest?
1.

Is it true that each dog year is equivalent to 7 human years?
I have always heard a dog live 7 years in my 1 year... Is this true?

how old am I in dog years

How is this accurate? There are many breeds of dogs and cats, and they all normally vary in size.

Why is it based on weight

How is this calculated? Percentiles?

Why do heavier pets not live as long as lighter pets?

What is the pattern about?

I wonder how old my cat is in human years?

What is the probability that an animal weighing 0-20 lbs will live to be 2o in human years?