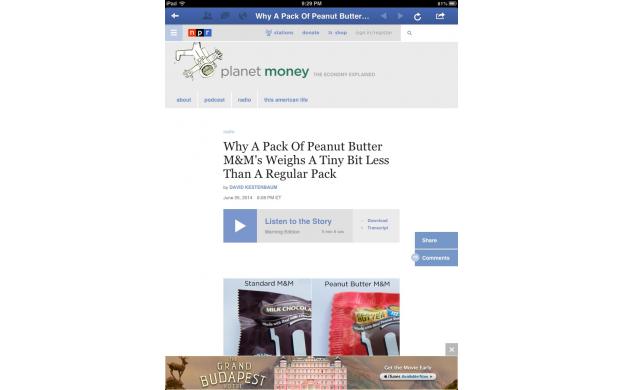 June 06, 2014

What questions come to mind?
is this the same for all bags?

It probably has fewer pieces because it is more expensive to make.

Are peanuts less dense than chocolate buttons?

Why do the Peanut Butter M&Ms weigh less?

Should they put more peanut m and m's in the package to make it even?

Do they weigh less due to size or density of chocolate vs peanut butter?

How much does 1 M&M of each type weigh?

are there the same number of pieces in each bag?

How much does peanut butter weigh?

Why does America ask so many stupid questions that exposes their obesity?