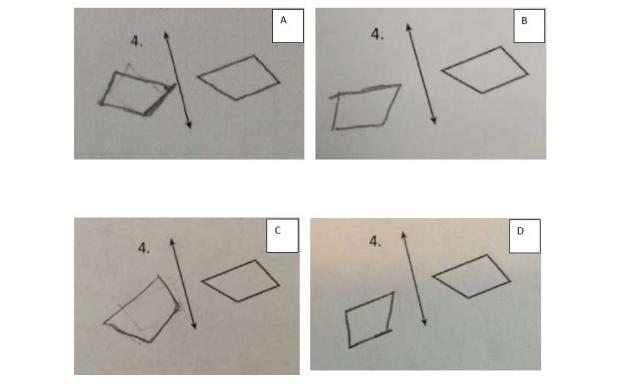 June 03, 2014

Which reflection is the most accurate?
What transformation occurs in each picture?

Which letter represents the actual mirror image.

Which image is a correct reflection of the original shape?

Which one represent a symmetry ?

What is the best reflection?

What do you think the line represents?

Were you trying to reflect this object over the given line?

How do you combine angle & distance?

What grade are these/this student(s)?

Which (A, B, C, or D) is the best line of symmetry?

which image is correctly reflected in the line

Is this person translating the shape across the line?

What is each person trying to do?

reflecting a shape over a line?

Which polygon shows symmetry?