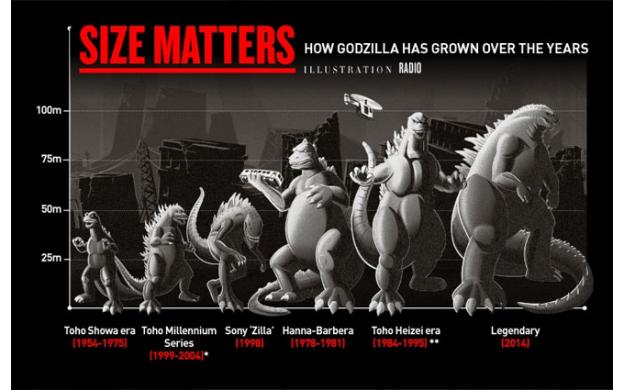 May 03, 2014

What's wrong with this picture?
How much has Godzilla grown each year? It there a pattern?

Why does Godzilla get bigger over time.

What percentage size larger is he now than in 1954? At this rate, how big will he be in 2050?

Is there a relationship between the size changes and cultural factors?

Why on earth is there a godzilla named Hanna-Barbera?

why does it say size matters?

why is there so many godzilla's?

When will Godzilla hit 200m?

Why are the years out of order?

dinosaurs sizes toughness

Has Godzilla really grown over the years? How is this graph deceptive?

How big will Godzilla be in 2035?

About how tall is the Hanna-Barbera Godzilla?

By what percent has Godzilla grown over the years?