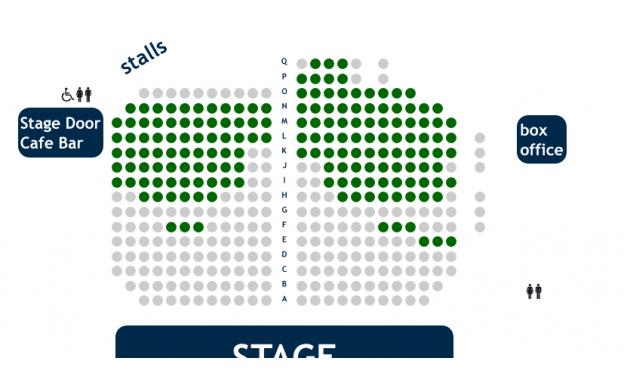 May 03, 2014

How many seats are still available, and what percentage is this?
Is there a price difference past row G?

What is the ratio of green to grey seats in the auditorium?

Are the green seats purchased or not?

What are they going to see?

Does the green spots represent seats filled?

How many stalls are in row N?

why is this a chart for the bathroom???

How many seats are there?

why is everyone sitting in the back?

Do all the seats cost the same amount?

¿que porcentaje queda libre?

which seat will have the best view?

Why are the seats filling up from the back?

Does the grey represent seats that are sold or does the green?

Can we sit up front near the stage?

How many seats are occupied?Which half of the theatre has more spare seats? How do you know?