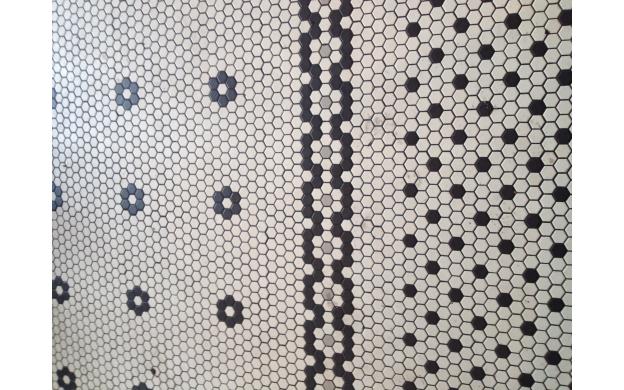 April 08, 2014

Which side uses more black tiles per square foot?
are those meant to look like flowers?

Can I get that for my bathroom?

How many tiles would you cover by stepping on this floor with your bare foot?

What is the ratio of black/white/grey?

How many extra square foot tiles does it take to make this pattern?

is this a bath room floor

do you like floral prints?

how many black tiles are there?

what other patterns can you make from the tiles?

How far does the pattern go?

how many tiles are there?

How many black tiles do I need

How many hexagonal tiles are in the image?

How many white tiles are there?

How many pentagons are on the wall?

are there equal black and white tiles?