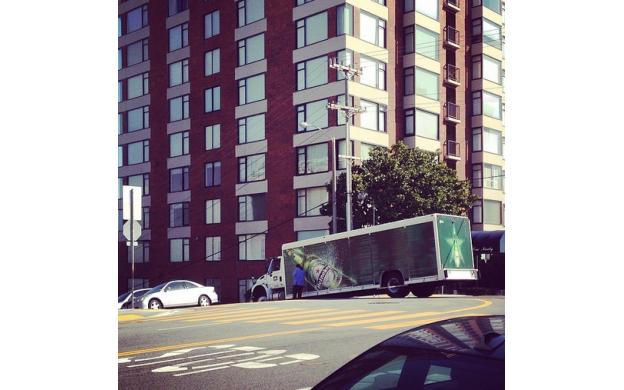 March 24, 2014

How much beer would I need to remove to help free the truck?
What's the clearance on such a truck? How curved a road do you need to catch one?

Is the beer in the truck?

what's the longest truck that could head that direction without getting stuck?

How short does the truck need to be to go down that street?

Can the truck continue down the hill without losing its bottom

How tall is that building?

What is the maximum grade that truck can descend on to?

Is the bottom of the truck going to scrape the ground?

How fast is the truck travelling?

Will the truck make it down the hill?

how tall is the building?

how many rectangular shapes are there in total?

What angle does the street have to be for the truck to "run aground"?

why is the lorry stuck- could this have been avoided?

is the truck touching the ground?

How many trucks will fin inside the building?

where is the truck going?